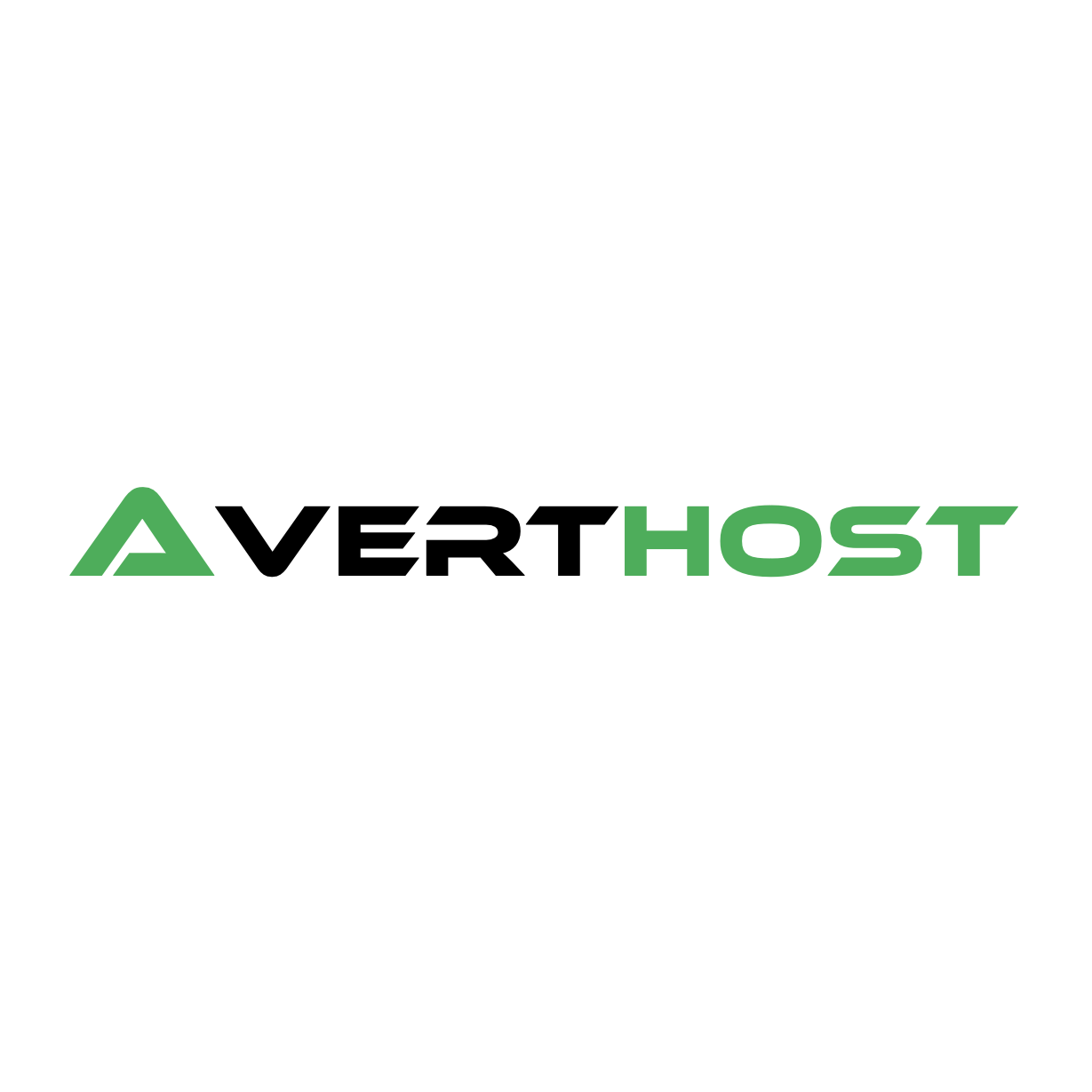 Hosting
How to Create a WordPress Website?
---
Many people think creating a website is a difficult task. And can only be done by an IT person. But that's not the case with WordPress websites. In this article, we are going to teach you how to create a website with WordPress.  
Anyone from any background can create a website in a few steps. If you are a non-technical person then this guide is for you! but first, let's talk about why you should choose WordPress to make your website?  
Reasons to choose WordPress to make a website -
Firstly, WordPress has some distinct advantages that made it the one among all other website platforms out there. The first and the most important that attracts most people is that WordPress is totally free and open-sourced. It means you can use it without paying any fee and can modify it according to yourself.  
As a result, WordPress provides you with a level of control over your site that most platforms don't. From the looks and design to the features, everything is in your hands. It doesn't matter whether you want a small blog or a massive online store, WordPress is versatile enough to handle it all.

Build a Website in WordPress step by step guide
Step 1: Get a Domain Name
Your first step in creating a website should be to get a name for it. Choose a name for your business that suits it best. The one that fits your business. And represent your business, and after choosing a perfect name for your business. You must claim that name for your business.  
In case you didn't know, a domain name is basically the address of your website on the internet. It helps internet users find your site on the web. For example, our domain name is Averthost.com.  
You must consider these facts before choosing a domain name: -  
You must choose a simple and short name for your business. As long names would not be remembered by everyone.
Your domain name should indicate your business. It should be relatable and should be related to your content in some way.
Choose a unique name. So, that you visitors don't get your site confused with others.
Choose an appropriate extension for your business. such as .com for commercial, .org for organizations, .biz for business, and more.
How to Buy a Domain Name?
Now let's move on to the actual process of buying a domain name.
First of all, you need to check if the domain name you have chosen is available or not. With Averthost's domain name availability tool you can check if the domain name you want is available or not. Our domain name search is easy to use.  
Go to Averthost and enter your selected name in the bar and use the search function. After that, it'll show if the domain name you have entered is available or not. If yes, then it will be available with the prices. 
Once you find a domain name that's good as well as available, you can just click on the 'Add to cart button. 
Once you're done, you can just click on the 'Order Now' button on the bottom left. After that, you will claim the domain name you wanted.
Step 2: Get Web Hosting services
Now that you have your domain name setup, we can move on to the second step, web hosting. As we all know web hosting is an important factor for all websites. While a domain name is like the address of your website, servers are where your site is actually located. 
Basically, web hosting is storage that contains all the files of your website. Once they've been stored there, visitors will be able to access your site. Therefore, choosing good web hosting is a very crucial step in creating your WordPress website.
Types of Web Hosting Services
You'll find that there are different types of hosting services out there. Once you understand what these are, you'll be able to pick the type of hosting that perfectly suits your needs.
With shared hosting, multiple websites share the same IP address and resources of the server including the memory, hard disk space, and bandwidth.
With the VPS plan, you will be provided a certain portion of server resources. You will share the server with other VPS users but there'll be limited users, not as many as in the shared plan. 
A very expensive plan where all the server resources are dedicated to a single user. It's perfect for large enterprises that expect a ton of website traffic.
How to Choose the Best Hosting for WordPress?
It's important to remember that each option has its own pros and cons. As a result, you're going to need to carefully consider the needs of your website, such as server space, bandwidth, security features, etc.
For example, large enterprises will have to deal with a ton of visitors and require a powerful hosting plan as a result. However, a small blog won't have issues with the limited bandwidth of Shared Hosting. Similarly, a website that deals with a ton of multimedia content will require more server space, compared to a text-only website.
So, the logic is to choose the hosting plan that best meets your needs. By considering the needs of your website, you will be able to find the perfect hosting plan for you. 
Step 3: Install WordPress on Your Hosting Account
With your domain name and hosting ready, now you can finally get started with installing WordPress software. It's the major step in creating a WordPress website.
If you're wondering if it's a hard step, then don't worry. Choosing a hosting service like Averthost will make this whole thing super easy.
With Averthost you'll get the 'WordPress Auto-Install' option when purchasing the web host plan.  
 First of all, go to Averthost.com and click on the 'Login' button at the top menu. After that, enter your email and password that you received earlier through mail, and log into your hosting account. 
 
When you're logged in, you'll see the Averthost dashboard. Now to create a WordPress site, click on the 'My Sites'option from the sidebar. 
Now click on the 'Create Site' button on the top-right corner. All you need to do now is enter your Site Name and Tagline before clicking on 'Next'.
After that, you'll have to choose your Domain. Just use the drop-down under the 'Domain' field and select the one you purchased earlier and click on Next.
And that's all there is to it. Averthost will now automatically install WordPress for you. Just wait until it's done and then save your login credentials.
Step 4: Log into WordPress Dashboard
Now that we've talked about how to set up a WordPress hosting account and install WordPress, all that's left is to understand how things work. Fortunately, WordPress is quite user-friendly, so it won't take a lot of effort to become familiar with the interface. 
Clicking on the 'Log in to WordPress 'button will directly take you to your WordPress dashboard. 
But you may not want to log into your hosting account every time you want to log into WordPress. So, there's another way; via the WordPress login URL.
The WordPress login URL is your domain name with /wp-login.php. Your login URL looks something like this: https://example.com/wp-login.php. Replace 'example.com' with your domain name and enter it on your browser. Then, you'll see the WordPress login page.

After that, enter the WordPress login credentials that you received earlier.
Now that you installed WordPress on your hosting account and also accessed the dashboard, you've technically created your WordPress website. But it's not complete yet. Designing your site, adding content, making it SEO-friendly, and secure, etc. are the steps you're yet to finish. We'll show you all the steps in the sections below.
Step 5: Choose a WordPress Theme Customizing Your WordPress WebSite 
Now that you know how the dashboard works, it's time to start designing your WordPress site. The good news is that you can customize everything in WordPress to make it look just the way you want. To do so, you'll make use of a WordPress theme or template.
In simple terms, a WordPress theme provides a pre-designed look for your website and its posts and pages. It's the main design layout or the integral part of your site's outlook.
As the theme is the core of your site's appearance, you must carefully choose a theme. Choosing the perfect theme is a crucial step in creating a WordPress website. We'll talk about how to select a theme next. 
You must consider these facts before choosing a thee for your business: -
Decide your site's niche – before choosing a theme. Choose a niche for your site. What type of site you want to make. Is it a blog, e-commerce, business website or an online magazine. Choose a theme according to your niche.
List the features: - now, you must make a checklist for the features you want for your website. For instance, a business website needs to display testimonial, product, reviews, etc.
You must check the last updated date of theme. Since, WordPress is frequently updated software.
Where to Find the Best WordPress Themes?
The easiest place to get free themes for your site is from the official WordPress themes repository. There are over 7700 themes to choose from and all of them are free to boot. As a result, you can set up a WordPress site to look beautiful for absolutely free. 
WordPress.org is the best place to get free themes, not only because the themes are free. It's also because the themes available there are quality themes that passed a rigorous review process before being available for download.
A simple website for beginners can do with a basic free theme but a powerful and complex site will require a feature-rich and professionally coded one. Such themes are available for purchase mostly. You can buy premium themes from marketplaces like ThemeGrill, ThemeForest, Zakra Theme, etc.
How to Install a WordPress Theme for your WordPress Website? 
Once you have selected a theme for your website, it's time to install the theme. It's the essential step in creating your website in WordPress.
Installing WordPress themes is actually simpler than you'd expect.
From your WordPress Dashboard, navigate to Appearance>Themes, where you can see the themes that are currently installed on your site. Now just click on the 'Add New 'button at the top.
On this new page, you can just use the Search Bar on the top right and look up themes that are stored in the official repository. Just enter the name in the search bar and then click on the 'Install' button. After that, click on the 'Activate' button that appears.
If you want to install a theme that you purchased or downloaded from a third-party theme store, then you'll need to click on the 'Upload Theme' button at the top.

Here, you can click on the 'Choose File' button and find the file of your theme. Remember, it has to be in a .zip format. Then, you can just click on the 'Install Now' button.
Once the theme is installed, you can just activate it and you're good to go. 
Step 6: Adding Features with WordPress Plugins
Of course, we can't talk about how to create a WordPress website without mentioning plugins. In case you didn't know, WordPress plugins are basically additional pieces of software that you can add to your new WordPress site. By doing so, you'll be able to add new features to your website.
It goes without saying that plugins are very important if you want to run a WordPress site. Fortunately, it's actually super easy to manage plugins, and it will require absolutely no coding at all. Of course, advanced users can even go on to learn how to develop WordPress plugins by themselves.
Where to find WordPress plugins?
As with themes, you can find a ton of plugins for free on the official WordPress website. In fact, the official WordPress plugin repository contains over 57,000 plugins to choose from.
That's not all, though. You also have third-party sites like WPEverest and CodeCanyon where you can purchase premium themes with a lot more features as well as dedicated support.
It's important to note that outdated or badly coded plugins can leave security vulnerabilities on your website. As a result, only go for plugins from sources you can trust and update them regularly.
Step 7: Managing WordPress Security 
Now that you've created your own WordPress website, added content to it, you're almost done. But there a few really important things you should work on immediately. For example, security, SEO, etc. let's begin with security.
It goes without saying that keeping your website secure is extremely important. As a site owner, it'll be your responsibility to protect your site after all. While WordPress by itself is far from insecure, it's better to be safe than sorry when it comes to security.
Fortunately, there are some easy steps you can take that'll make things much better.
It is important for you to keep your WordPress updated to the latest version
In a similar vein, outdated themes and plugins can also present a huge security vulnerability to your site. As a result, it's important to keep them updated.
In basic terms, SSL makes the data of your website more secure. In fact, websites without SSL are marked by web browsers as 'Not Secure'. To add SSL for your website, you can purchase it from your hosting provider.
As a precaution against your site going down, you should make sure to back up your website data.
Limit your login attempts to save your website from unnecessary viruses, and hacks.